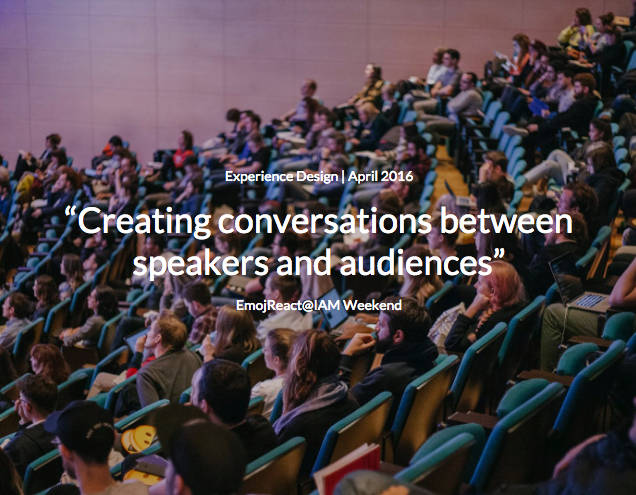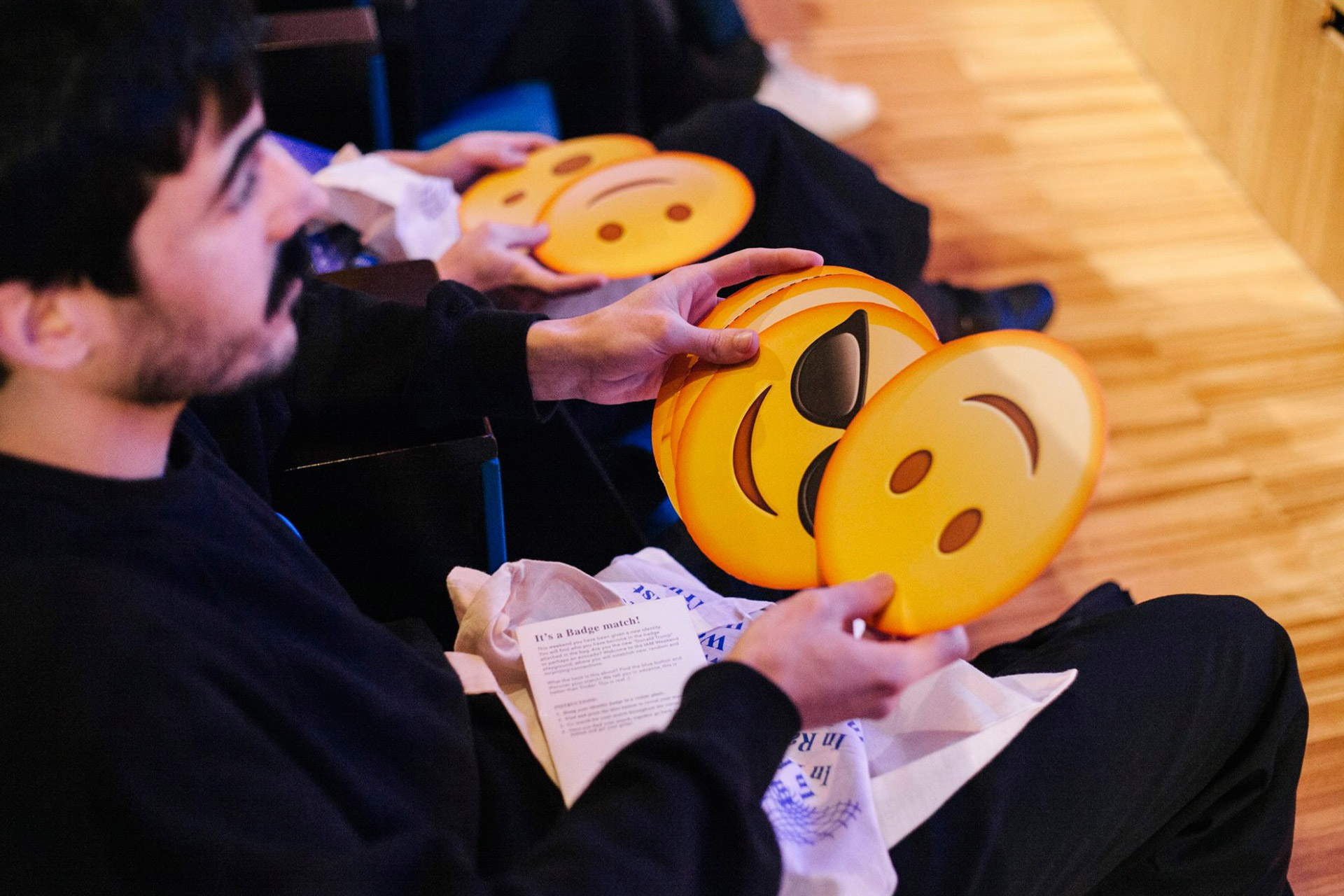 Emoji React! – Domestic Data Streamers – 04/2016
The best way to create, is to create together. To sparkle conversations and feedback from the audience to the speakers, Domestic Data Streamers initiated Emoji React! at the Internet Age Media Weekend 2016. The visitors received a package of emoji's, each representing a certain mood. After each talk the audience had a moment to "Emoji React!" and hold up the emoji mask reflecting on how they experienced the talk.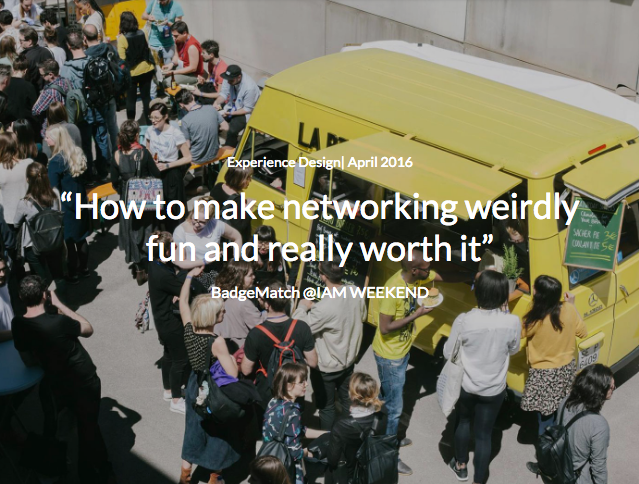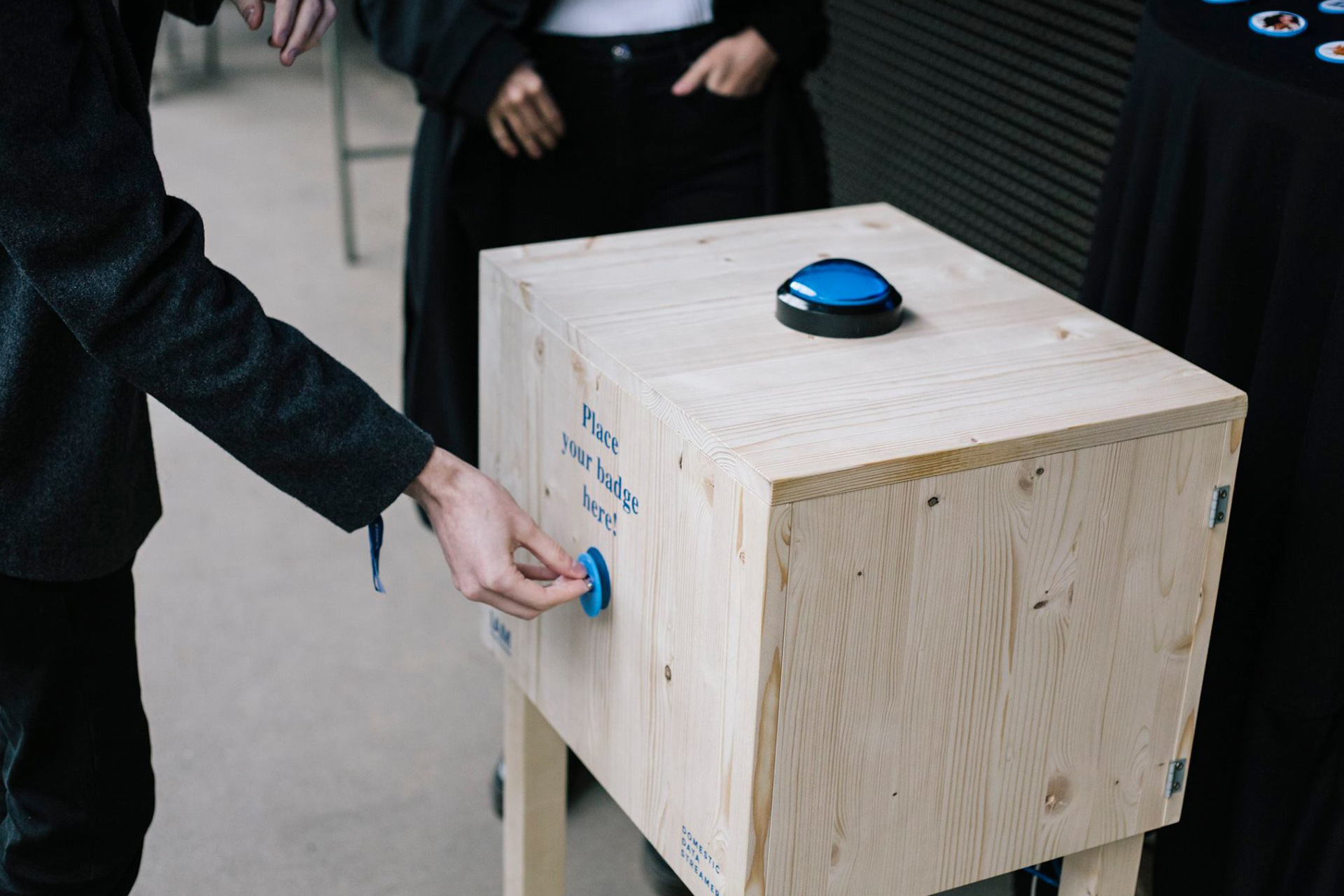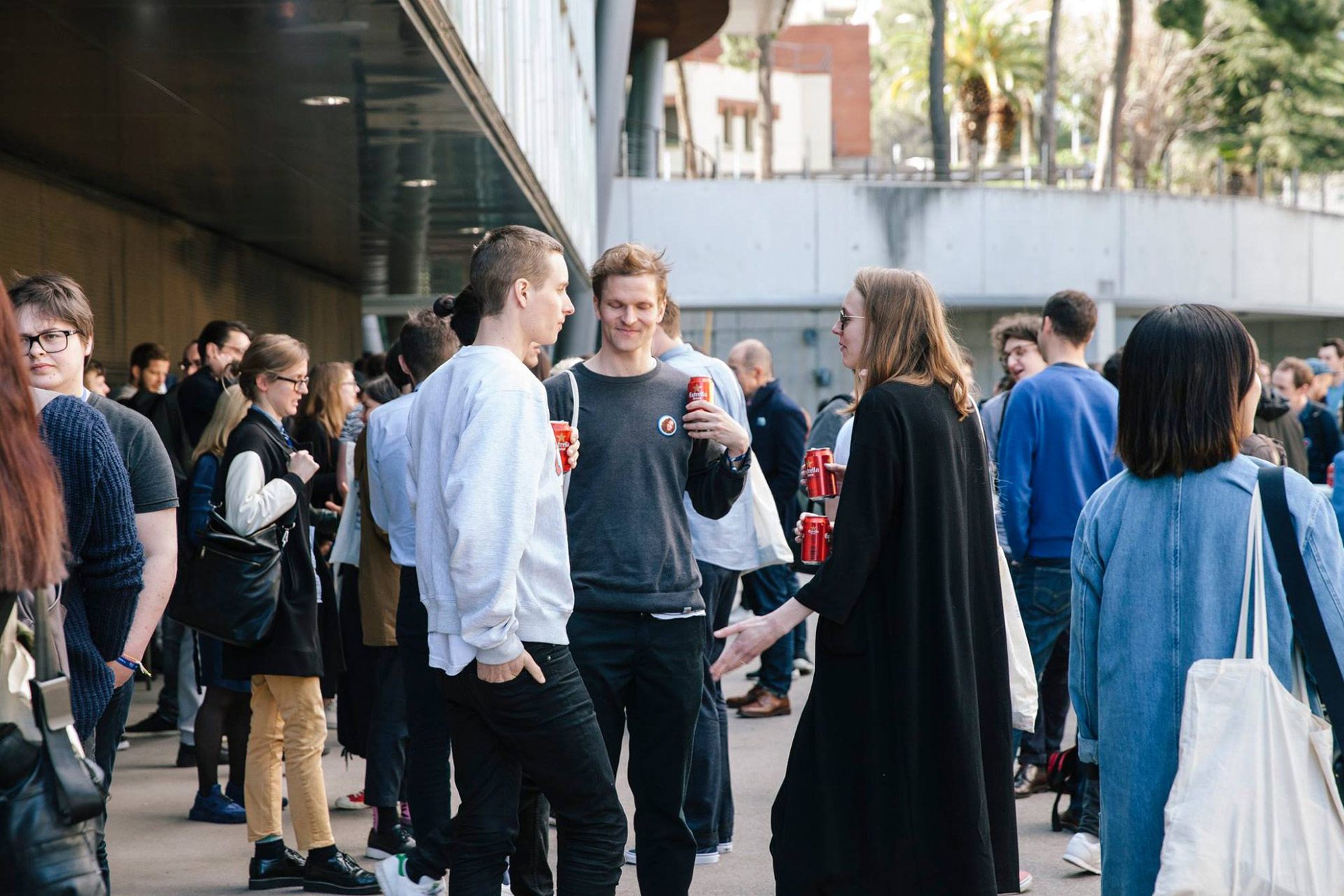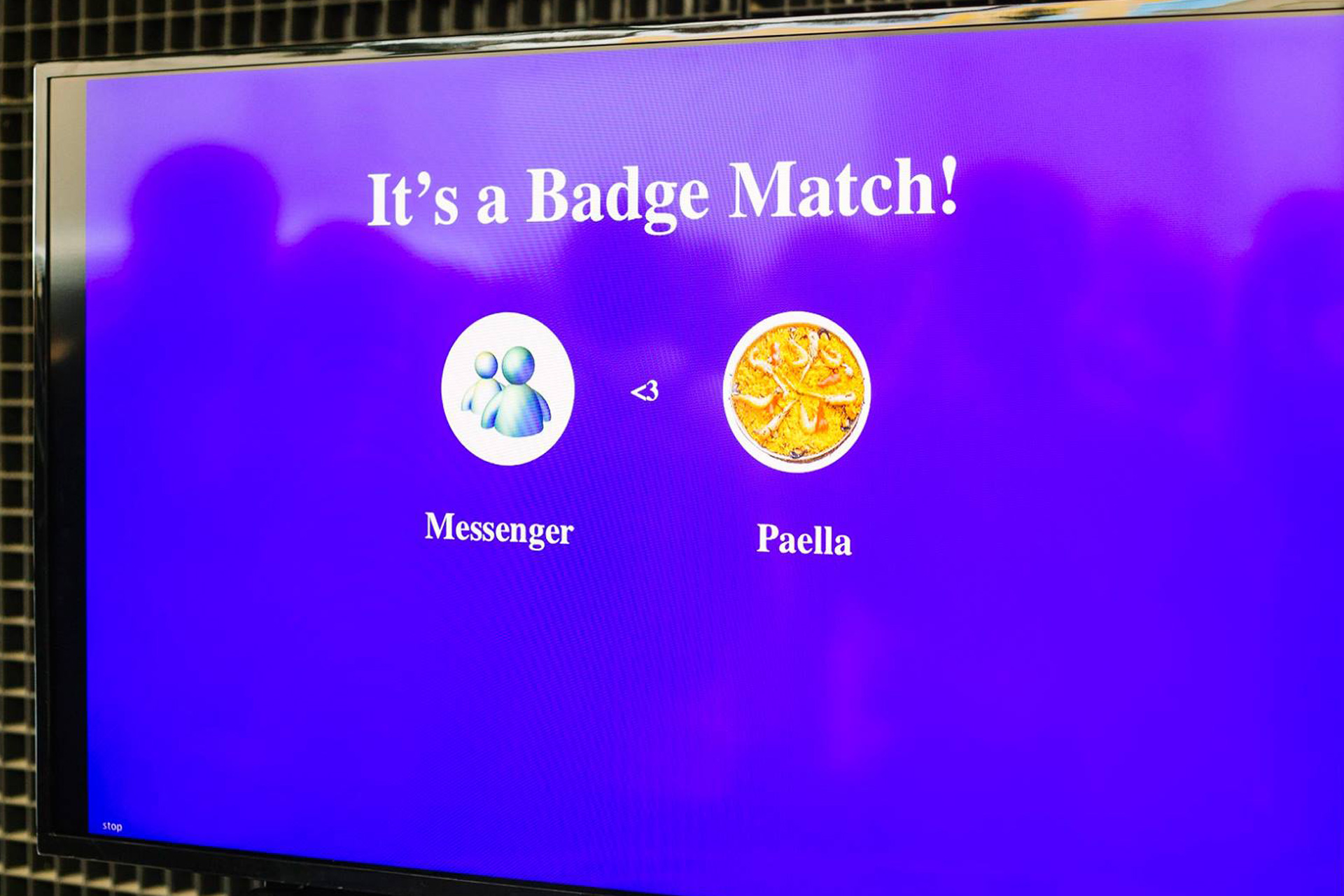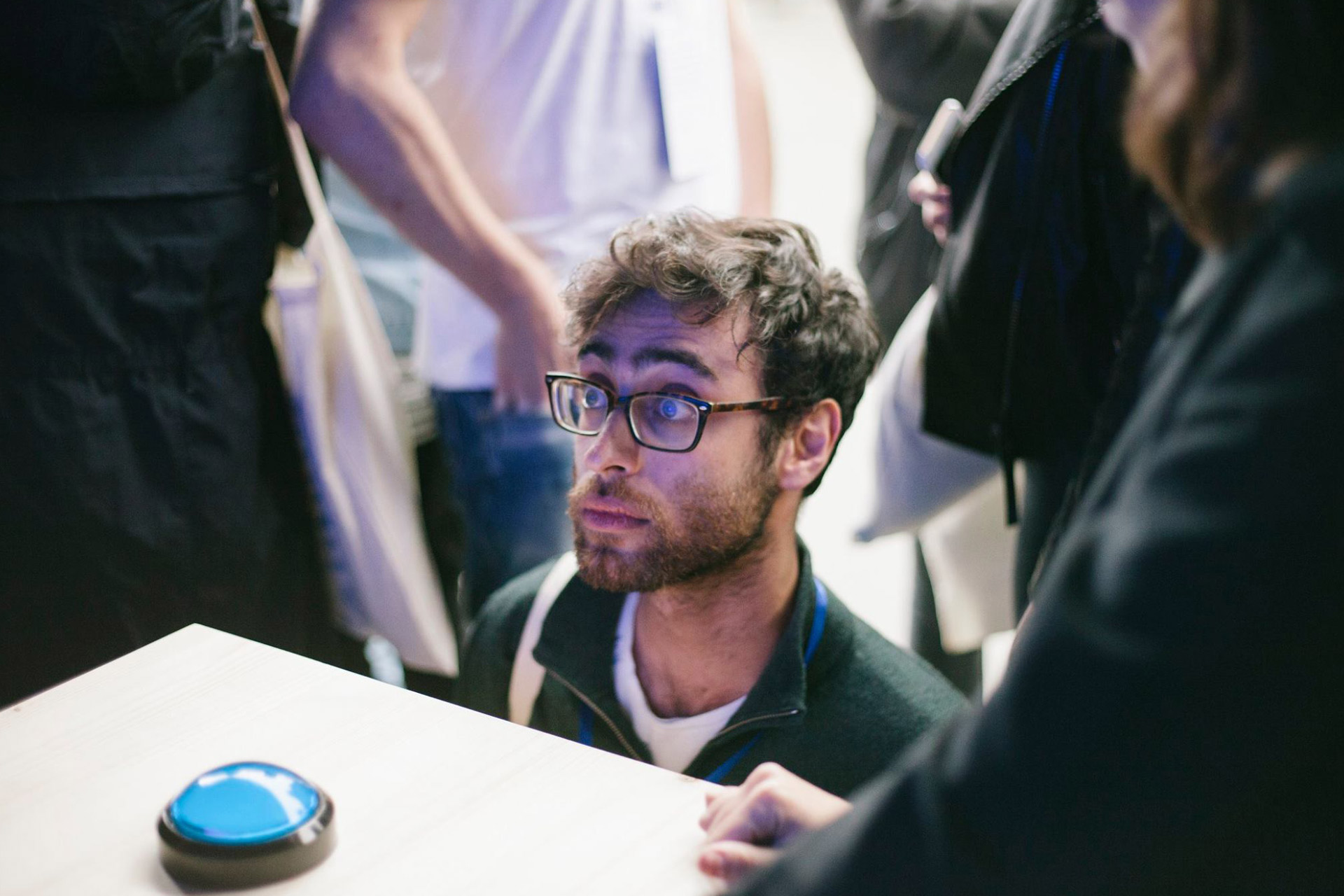 Badge Match! – Domestic Data Streamers – 04/2016
Randomness gives us the possibility to establish surprising connections. "Badge Match!" is a game where each person has been handed a badge representing an avatar at random. Scan your badge and find your unique match. Blend, meet and connect.
___
Lotte's role: Concept development