Nike iD Challenge – Domestic Data Streamers – 06/2016
For the AirMax day, Nike reached out to Domestic Data Streamers to develop a new AirMax sneaker design within the style guidelines established by Tinker Hatfield (Responsible for the Nike Innovation Kitchen) using the Nike iD Website tools.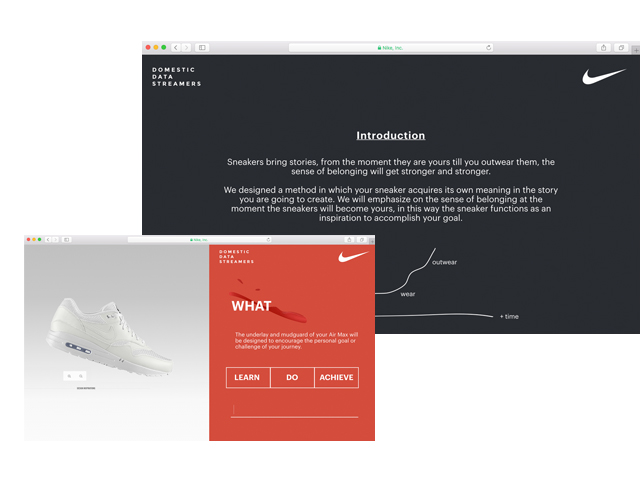 We created a digital space where people could get creative but personal, too. Somewhere for them to express their personal interests, style and personality by shaping the Nike shoe itself. In the end, the information given by the people would design the shoe.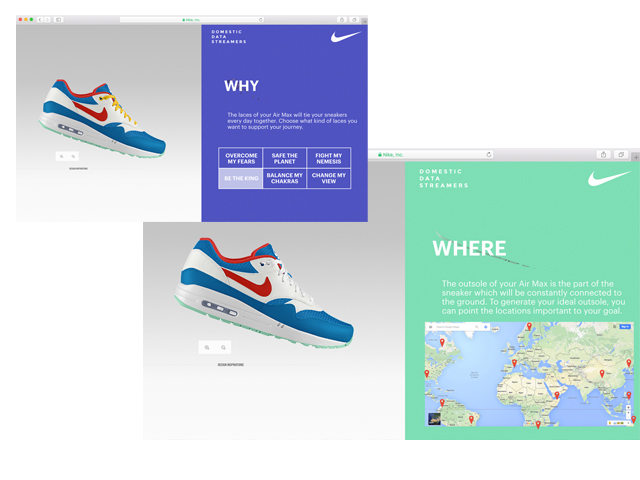 The iD Challenge is a system that asks you for a specific challenge or goal that you aim to achieve. By defining What, Where, When, With who and Why, you transform the whole design of the shoe into something unique and representative of your own objectives. Bringing your own data to life makes you aware of your future goals by keeping them fresh in your mind and solid on your feet.
The iD Challenge transforms the standard customisation of Nike iD into a human experience inspiring and challenging people from all over the world to think of their future.
___
Lotte's role: Concept development / Storytelling