Whether it is to transform the corporate culture of your business or deliver new products and experiences to customers, you want your team or organisation to think outside the box. But how do you stimulate their creative potential? And how do you create mutual trust to embrace innovative ways of working?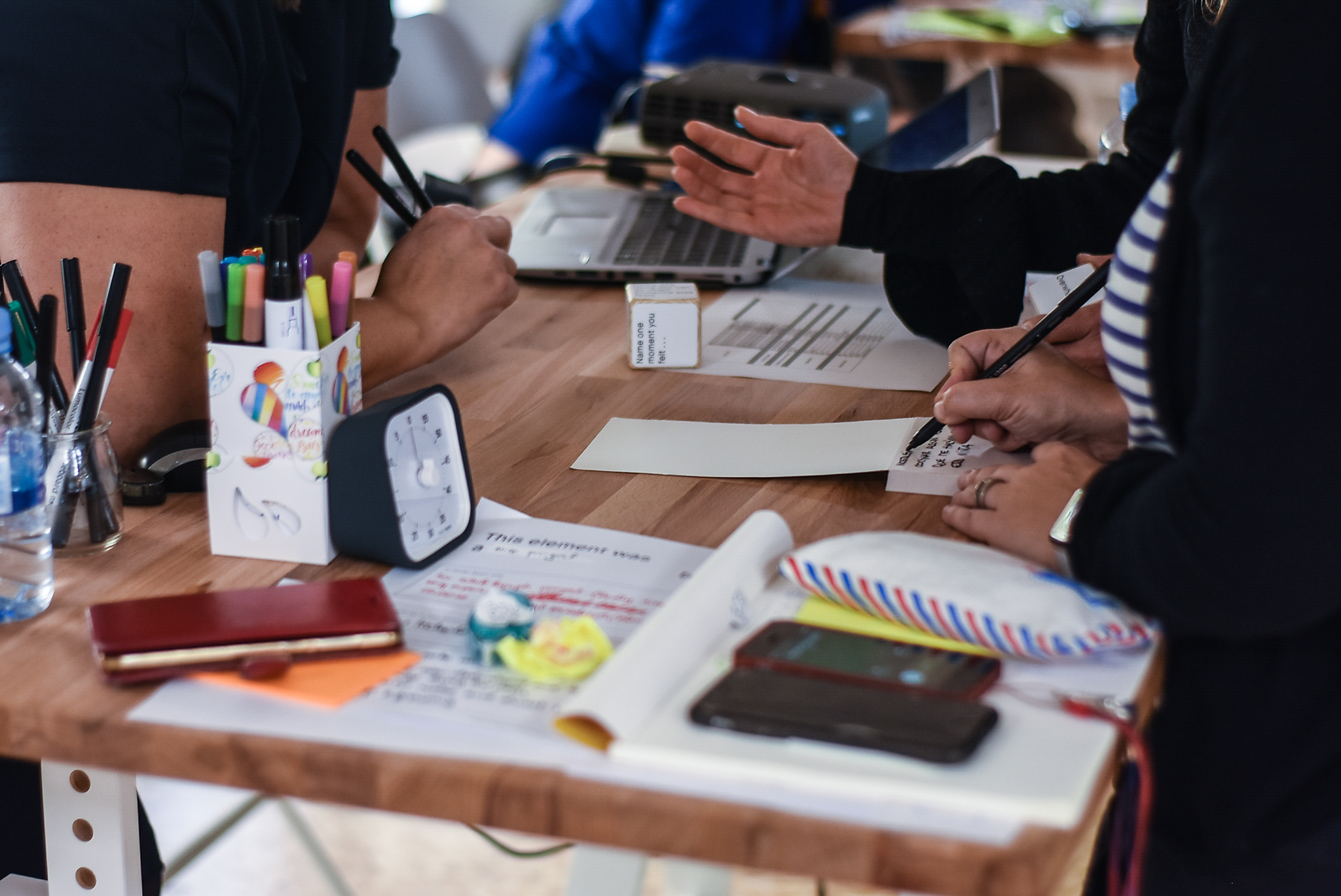 Within a company or organisation, change is the only certainty there is. Transformation is a creative process, and creativity in its turn is an emotional process. Emotional intelligence is crucial in having efficient teams. Therefore it is of great importance to train our emotional brain in order to bring forth innovative ideas and actions.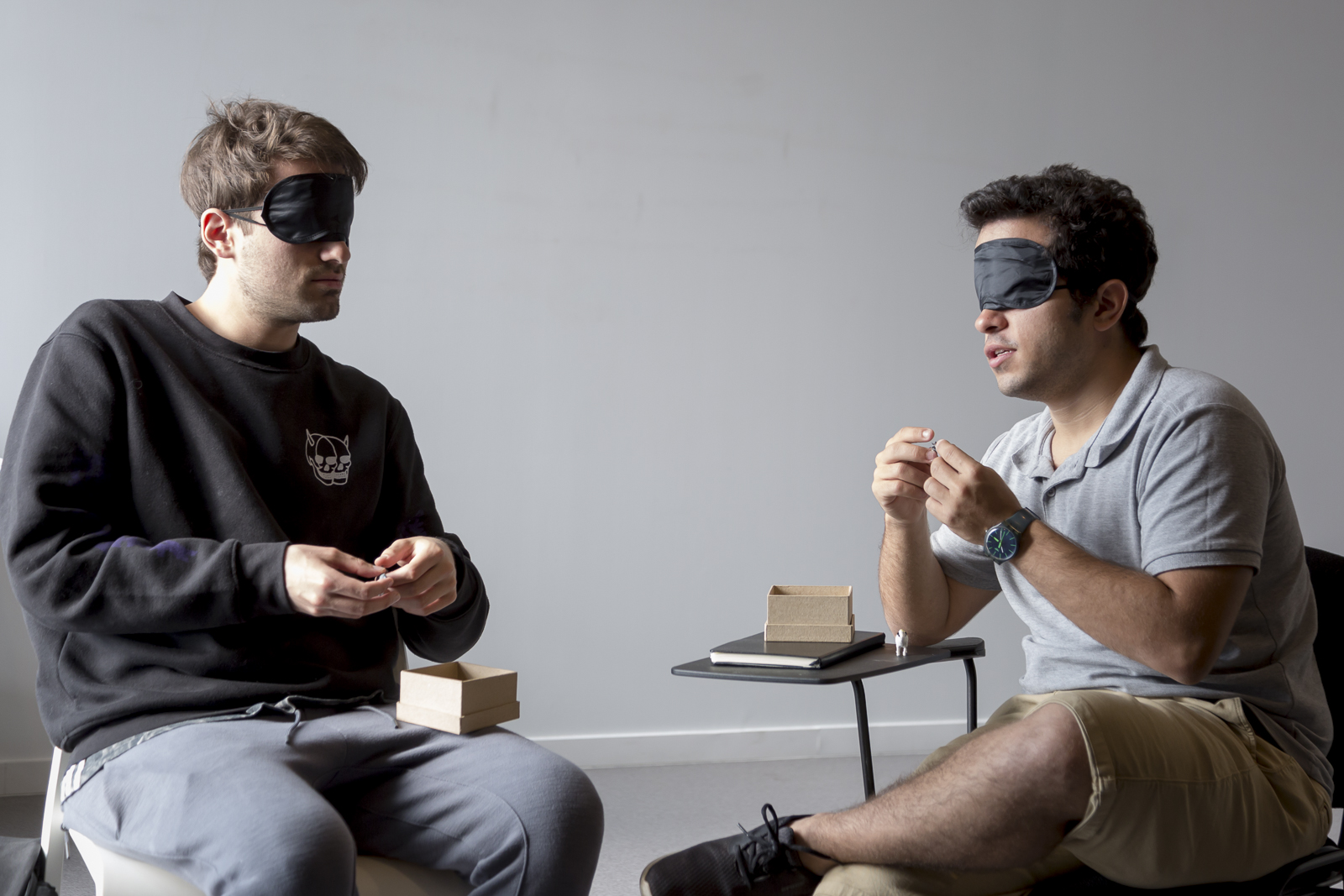 Are you ready to approach transformation differently?

I design personalised tools that provide an innovative perspective on the way a team or organisation views itself and how they can influence the world. Through playful thought experiments and sensory games, your team will acquire a new set of skills that strengthens their creative confidence.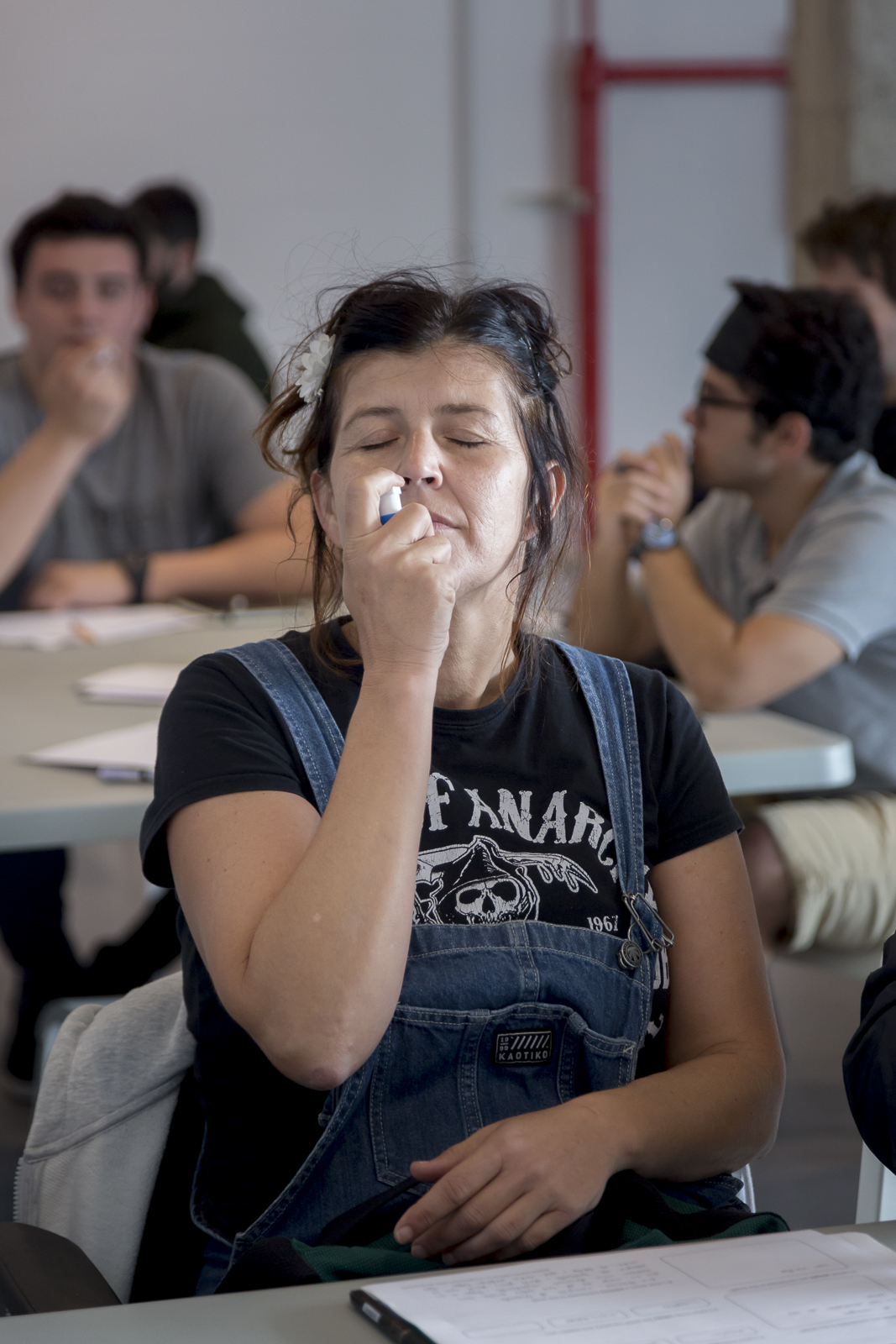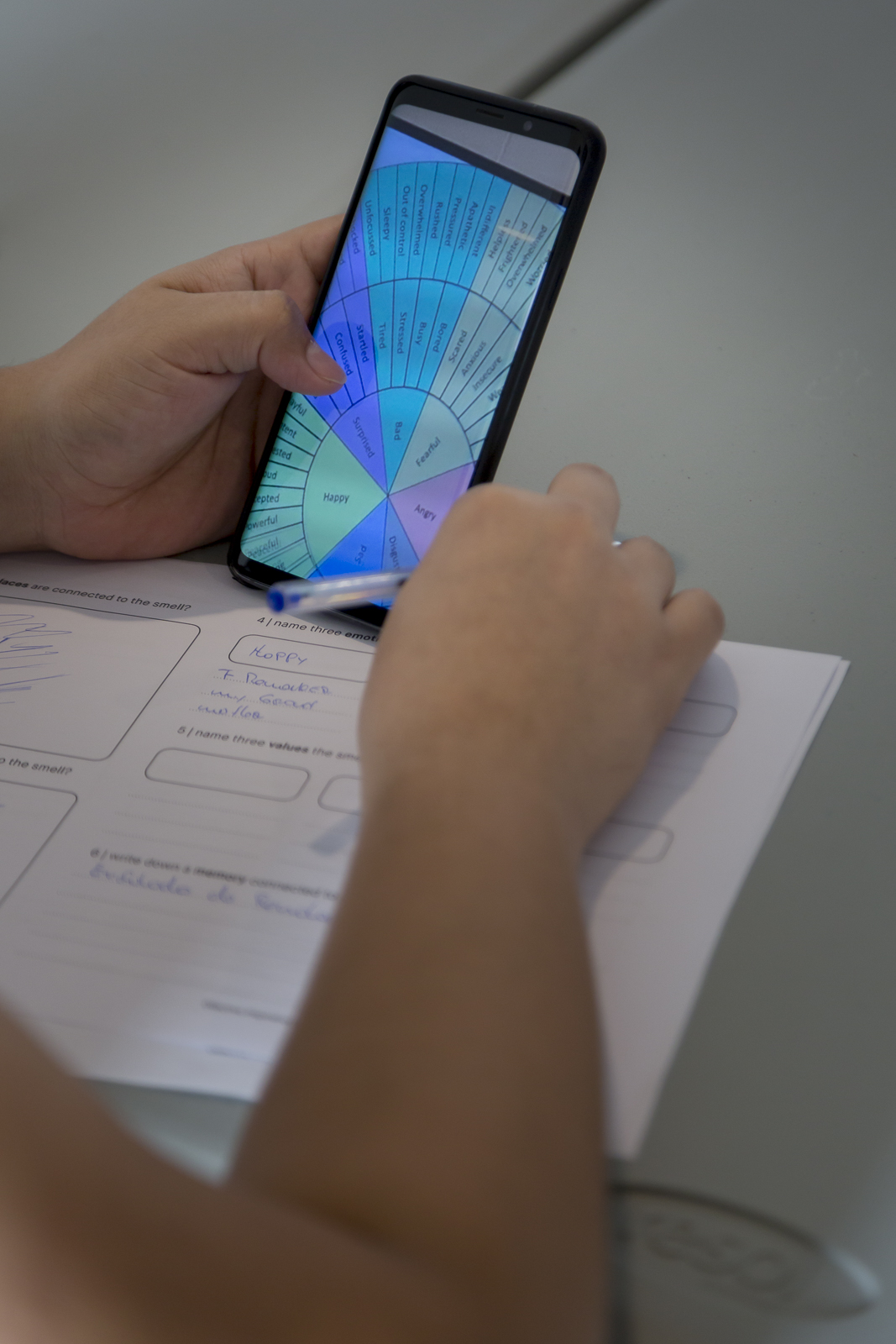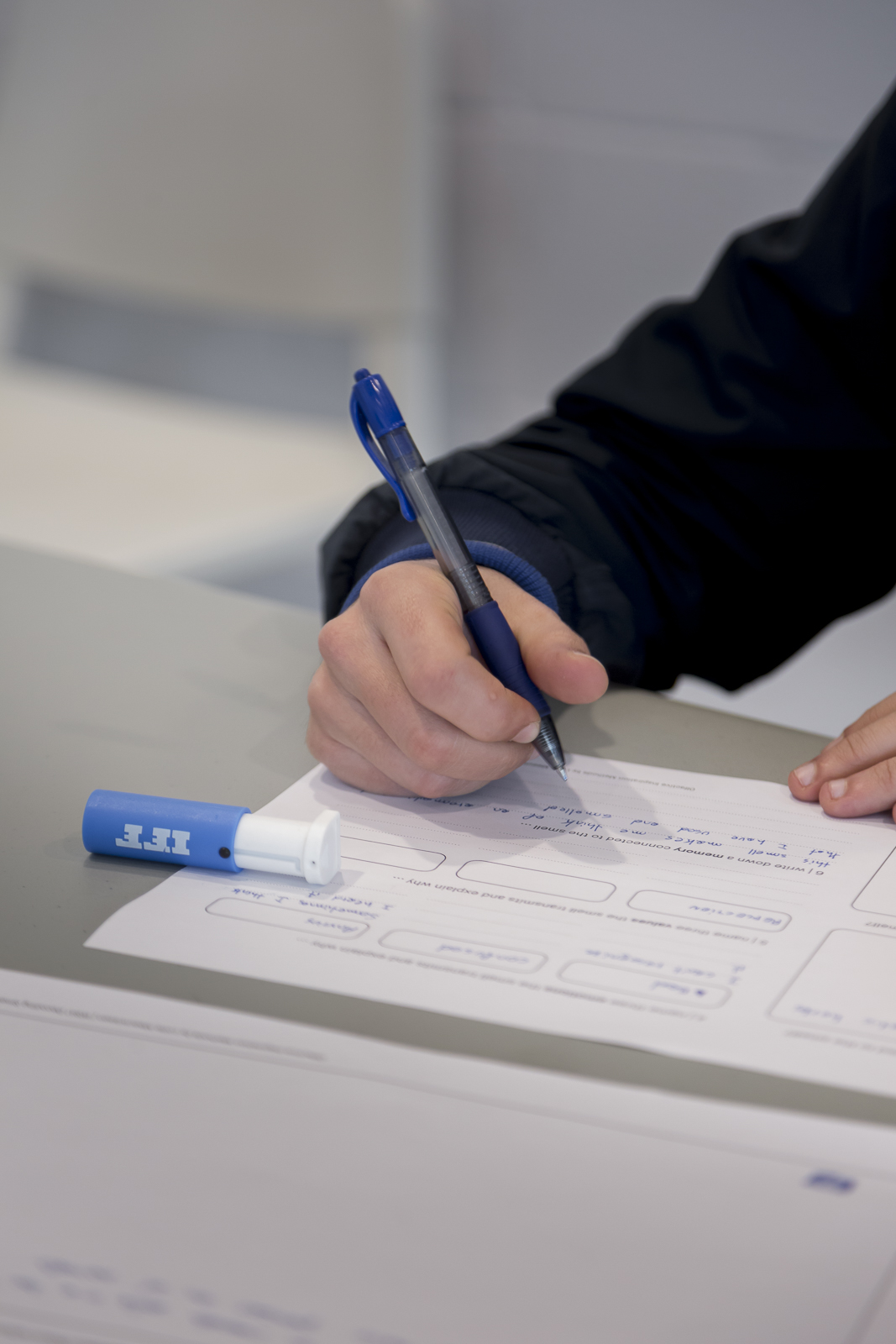 During a collaboration we discover together how you can benefit from insights to the power of the sensory and emotional brain. I will introduce you to design thinking methodologies that we subsequently hack and apply to your innovation challenge. By connecting your vision with my design ideas, I will design a tool that we implement together within your organisation.

Do you want to develop a unique tool for your innovation project?
I guide you through the three stages of the design process.

In this phase we learn how to look at the target group with a 'human-centred' eye. We investigate the needs of the target group, learn to implement those needs smartly in the issue, outline the learning experience, and frame the design challenge.

In this phase we connect your vision with my design ideas. We choose a suitable concept for the tool, and I get started designing the tool.

In this phase the tool is brought to life. We will test the tool in practise and analyse where possible refinements are necessary. After that we will make the tool ready for use and implement it within your organisation.